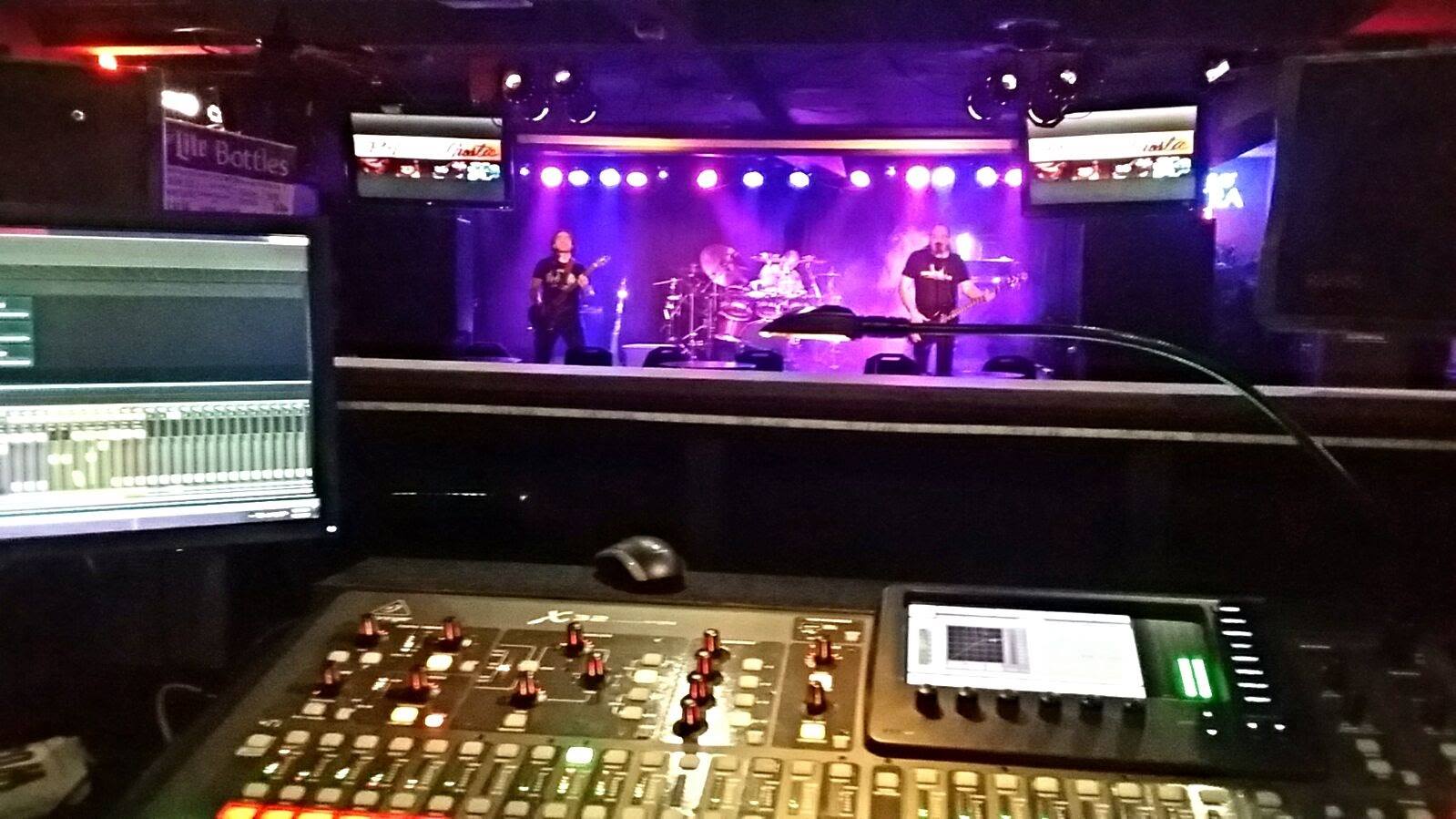 Need to Lease or Rent Production for your Venue? Let us custom design a system that will meet and exceed your expectations at a price that wont break the bank.
With experienced installers and design staff, we have had the pleasure of delivering first-class service and product to many venues.
Adding even the smallest amount of entertainment to your venue makes a huge impact in helping to create an environment your guests will want to visit and return to.
The Midwest Audio Group Installation team builds projects of all sizes from small local pubs to high attendance concert venues. Covering all audio, video and intelligent lighting needs, Midwest Audio Group can help you achieve the vision of your projects. Assistance can be provided though all stages of build from initial plans, to final programming and tuning. Midwest Audio Group remains a part of your project for as long as is needed.
Bars & Restaurants
Nightclubs
Schools & Universities
House of Worship
Retail Stores
Corporate/Commercial Spaces
System Design & Evaluation
Preventative Maintenance
Repairs
---
Bars & Restaurants
Whether a sports bar, pub, neighborhood eatery, or the finest in restaurant dining, Midwest Audio Group can help deliver the atmosphere you wish to portray to your guests. All audio, video and intelligent lighting needs will be met to help your venue fill to the brim with people asking to spend their hard earned money.
---
Nightclubs
From its inception, Midwest Audio Group has serviced the nightclub scene. Sound, video, lighting and lighting effects, play a major role in nightclub entertainment. Nightclub owners have come to rely on Midwest Audio Group for their initial installations and continue to use preventative maintenance and service calls for their existing equipment purchased through Midwest Audio Group. Not only can Midwest Audio Group take care of all your installation needs, but can also provide gear that is required by artists' technical riders. This gear is available to nightclubs on a rental basis and can be delivered and picked up, if needed. Technicians can also be provided to operate the equipment.
---
Schools and Universities
Midwest Audio Group can outfit classrooms, theaters, indoor/outdoor sports facilities and arenas. As with all our installation projects, Midwest Audio Group remains a part of the process as long as needed.
---
House of Worship
Midwest Audio Group can provide all the entertainment equipment required to keep your congregation engaged. All equipment can be provided and serviced such as, speakers, microphones, stage lighting, mixing consoles, projectors, and video walls. From a single speaker to a full band or choir, we have the gear you need.
---
Retail Stores
Retail stores sometimes provide background music, digital signage and lighting effects. Midwest Audio Group stays current with state of the art equipment and trained professionals to assist in these areas.
---
Corporate/Commercial Spaces
Reception and common areas, offices and conference rooms can all have audio-visual needs. Midwest Audio Group has the ability to provide audio, video projection, PA systems, and data cabling services.
---
System Evaluation
Whether your build is a new project or an existing system that needs updating or maintenance, Midwest Audio Group can assist with all audio, visual and entertainment lighting needs. We listen carefully to our clients. We're here to meet your needs and provide the best available equipment and service, while meeting your budgetary requirements.
---
Preventative Maintenance
Midwest Audio Group will help you keep your valuable gear in tip-top shape. Regular cleaning and calibration goes a long way toward expanding the life of your equipment and keeping your system at optimal performance. Our technicians can provide routine maintenance that can prevent poor performance and catastrophic failures.
---
Repairs
There are times that despite every precaution, equipment repairs are needed. Midwest Audio Group can assist with obtaining factory repair and supplying rental equipment while your gear is being repaired.